BEACHES
On the beach overlooking the azure Ligure, Loano best expresses its tourist vocation, a world working in harmony with the vital nature of the sea. A deep connection to the sea, which has its roots in a maritime tradition that links the city's growth activity of the shipyards, fishermen, sailors.
Protected sea
Loano safeguards the marine environment with an artificial barrier, an important work at the European level, which contributes to the development of ecological conditions that favor the recovery of flora and fauna. Thanks to the submerged dam that protects the sand from storm surges and helps to expand the shoreline, Loano also owns the longest beaches.
Clean sea
Loano was recognized for three consecutive years (2010-2011-2012) with the important recognition of the European Blue Flag, which certifies the cleanliness of the water and the depths of the sea.
Walk
On the long, wide promenade flower beds and palm trees do, all year round, frame the realm of children and their games.
The sport and the sea
Loano offers the opportunity to enjoy many activities on the beach and in the sea: beach volleyball, sailing, surfing, windsurfing, kitesurfing..
Bathing establishments Residence La Casetta
Several seaside resorts of Loano apply discounts for guests of "La Casetta Residence", and you can choose the one that best suits your needs.
Bagni Virginia
Tel.
(+39)
019.67.43.42 -
(+39)
329.05.24.092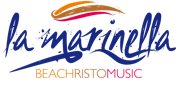 Bagni Marinella Beach
Tel.
(+39)
333.35.66.063 (Alessia)
Tel.
(+39)
335.58.18.644 (Piero)
E-mail:
lamarinellabeach@libero.it
Services: bar, salad bar, restaurant on the beach, take-out service and opportunity to have lunch under its umbrella, beach towel service changed day to day, the wireless network. Children's playground on the beach. Exercise be used to pay by debit and credit cards.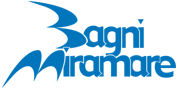 Bagni Miramare
Tel.(+39) 019.67.56.78
E-mail: info@bagnimiramare.it
Web: www.bagnimiramare.it
Services: tavern, pizzeria, bar, children's playground, nursery and babysitting, beach volleyball and sports entertainment, swimming lessons, physiotherapy massages, table tennis, games and inflatable deposit, rent canoes and paddleboats. Exercise not be used to pay by debit and credit cards.